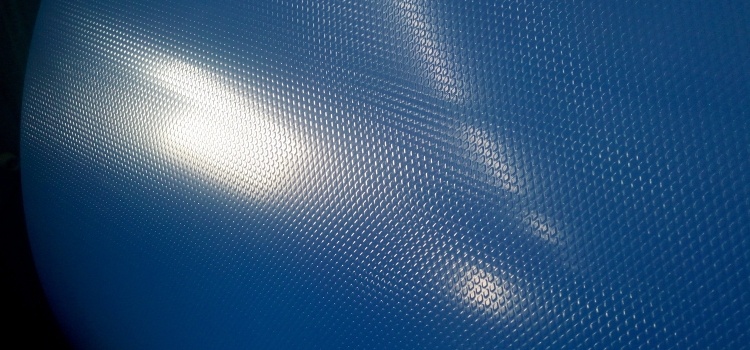 Wrinkled/Textured/Matt Prepainted Steel
Matt polyester – is a special layer with deep texture and matt look on the basis of steel coils.This material has thicker paint layer (normally 35 microns) and attractive look of the roof. It has lower gloss and textured (wrinkled) structure.
Used in building industry for production of metal tiles, roofing trapezoidal profiles, flat sheets, accessories etc.
Embossed Prepainted Steel
Embossed Prepainted Steel is further mechanical process after painting. WE offer two standard embossed patterns: Diomand and Stucco. The embossing rolls are manufactured to exacting specificaitons, and the manufacturing processes are rigidly controlled to produce a consistently embosses pattern accross the coil width, from end to end.
Printed Prepainted Steel Coils are used for roofing sheet and home appliances production for mainly decorative purposes.
Design and colors are customized according to the samples from the customers or catalog.
Top Coating is 3 layers: primer + base coat + finishing coat
Back Side can be single coat or primer + backer coat + finishing coat
Both sides can also be colour coated
Eksper Metal offers any kind of special coated products from most reliable sources to its worldwide customers with the most attractive prices and conditions. Please send your inquiry easily using the form.